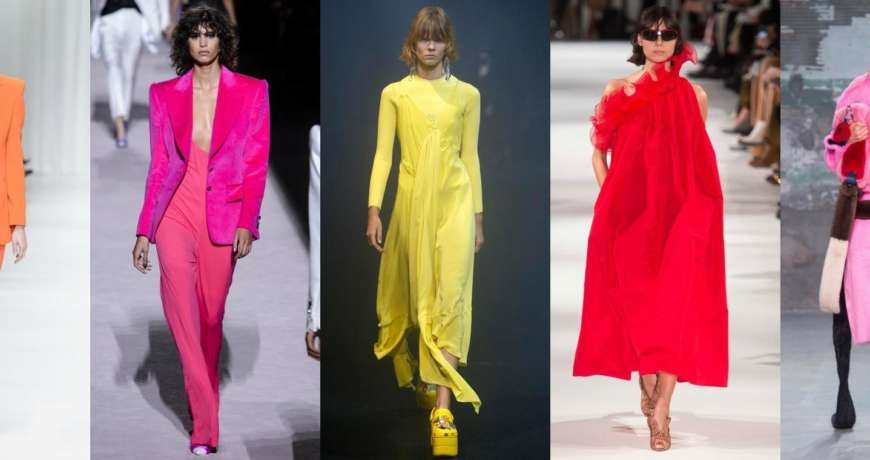 Trends Spring/Summer 2018
Embracing some new trend sets, wearing colours is the best way to welcome Spring. Shoulder pads, torn jeans and mini backpacks dominated the fashion world in 2017, but in 2018 it will be the year of oversized silhouettes, pastel shades and leathers; as we saw it on the runway of international fashion shows.
Whilst new trends will continue to be shared throughout the year, Akhesa presents its favourites inspired by the beautiful and stunning key pieces dominating this period.
Silhouettes
The relaxed, loose and wide shapes capture the atmosphere of the spring/summer season. From wide trousers, gypsy caftans to wide dresses, shirts and a touch of classic for a feminine and familiar, modern and easy collection. The materials used are silk, cashmere and crepe, all with a natural and relaxed tone.
Meanwhile, other collections are built around key pieces with matching silhouettes, textures, prints and materials that lend themselves to being mixed and matched generously, according to each person's personality.
Leather
Leather is going to be one of this summer's key trends. Mixing effects and making unexpected juxtapositions; the tendency is to contradiction. Materials are added to the leather to create unique outfits, full of colour and freshness.
We will have understood it; the spring/summer 2018 trends present us with freshness, colour and material mixes, advocating the quality of the materials used and putting forward a simple look made up of flagship and unique pieces!
For further information, please contact us at contact@akhesa.com
For the Akhesa Spring/Summer 2018 collection, please visit our instagram page: https://www.instagram.com/akhesafrance/