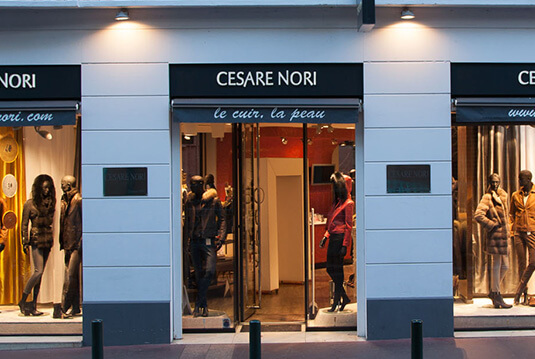 Cesare Nori: a historical leather shop in Toulouse
The story begins in 1955 when the Italian Cesare Nori started the leather trade by opening a shop in the heart of Toulouse. Coming from a family of tanners near Venice, the entrepreneur first offered Italian pieces, a real guarantee of quality. The business remains a family business.
At the beginning of the 80s, Antoine Nori took over the shop and still runs it today. Cesare Nori is an establishment full of history where expertise has been passed down from generation to generation.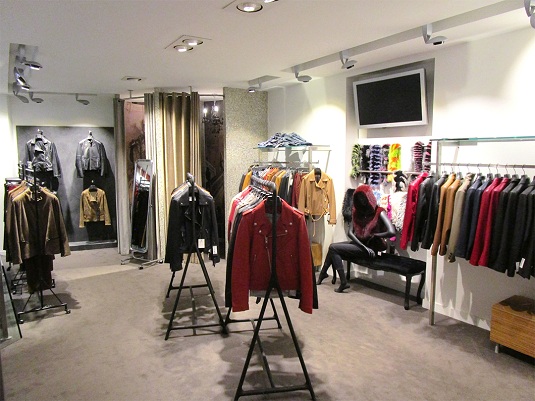 A high quality offer
Quality is a priority at Cesare Nori. In order to offer the best products, Mr Nori is very uncompromising with his suppliers and personally supervises the clothes from their design to their delivery. Historical products are leather, woolen skin and fur. In tune with trends, the range has diversified to offer now jackets and parkas with removable fur. The biggest brands for men and women are available in the shop: Schott, Blonde n8, Akhesa, Ventcouvert, Oakwood, Daytona73, Giorgio&Mario…
You will find the model that suits your style: Perfecto, biker jacket, bombers, vest and many others. Taking advantage of the expertise acquired, an exclusive brand "Cesare Nori" has been created to offer a collection in leather, suede and woolen skin. The clothes are manufactured by workshops with famous skills and with which Cesare Nori has developed a real relationship of trust and quality. These workshops provide the big names in fashion industry.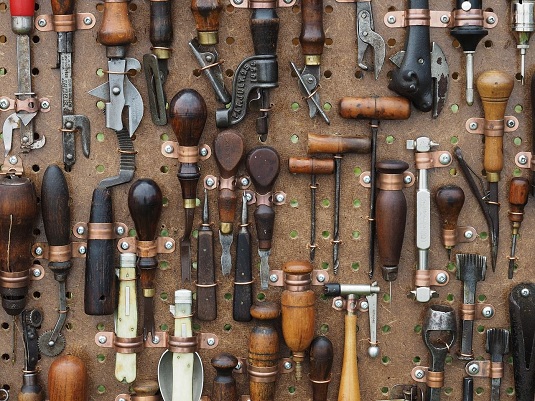 Retouching and repair workshop
In order to build customer loyalty, a retouching, repair and renovation workshop is available in the shop. Whether you are from Toulouse or passing through the pink city, you can bring your leather and furs to give them a new youth.
Here are some examples of suggested alterations or repairs:
– addition of zipper
– hem
– repigmentation
– button change…
No matter where the clothes come from, Annie, the expert in the field will be able to advise you.
Discover Cesare Nori on its website: https://www.cesarenori.fr The CESARE NORI boutique, located at 23 place Victor Hugo in the heart of Toulouse. The store extends over 2 levels of 100 m2 each dedicated to men's and women's clothing.
Opening hours: Monday to Saturday from 10am to 1pm then from 2pm to 7pm
Contact: 05 61 22 89 56