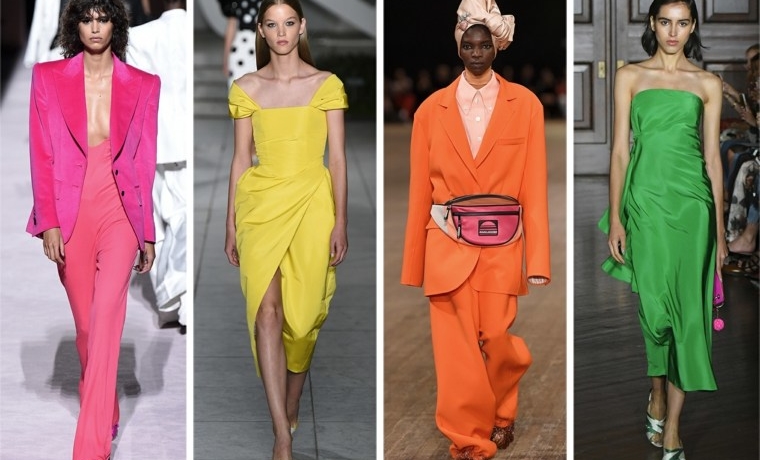 The bright summer 18 colours
The trends of the year have been announced: following Paris Fashion Week, we continued our research on summer trends, and we can say that we are very happy with the colourful season we have.
We love our summer wishlist. So, what did we understand from the bustle of NY/London/Milan and Paris Fashion Week?
We were amazed by the quality of the fashion shows, the fabrics but especially by the quantity of colours and materials used: from leather to tulle to vinyl as well as bright pastel colours: summer 2018 is very rich in colours.
With coloured pieces, which took us into another universe, rainbow coloured kaleidescopes, as well as pastel colours. The message: the shapes and structure of the clothes are very original, but this way, we can dress in a colorful way!
The Pantone colour chart is also highlighted, allowing the powerful colours to make their appearance during the fashion shows: from tomato red, through emerald green, to duck yellow.
Summer wouldn't be this season that we all love without pretty dresses and flower prints, or light and comfortable fabrics to wear.
At Akhesa, we have a selection of pieces with embroidered flowers, metallic and sparkling colors as well as pretty pastel skirts in light materials, perfect for summer.
For more information, please contact us at contact@akhesa.com
To see our latest collections, please visit our instagram page: https://www.instagram.com/akhesafrance or follow us on our Facebook page www.facebook.com/akhesafrance